As a continued partner of the Make A Wish Foundation, we are ELATED to be making another well-deserved and special child's wish come true!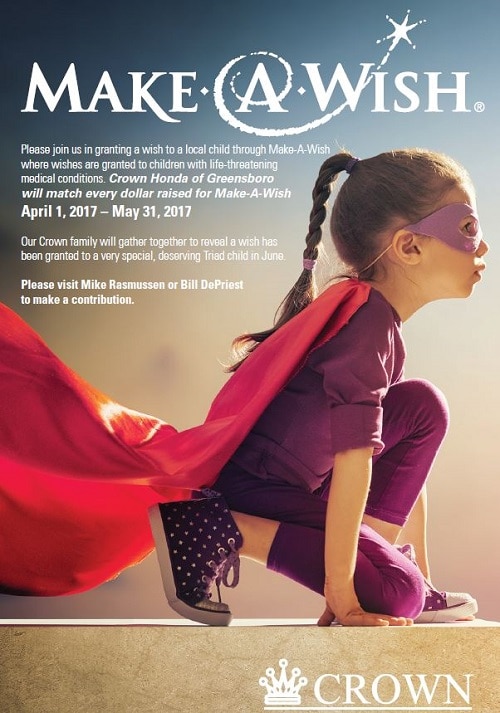 It takes approximately $3,000 to make the wish come true for a child with life-threatening medical conditions. And we need your help to get there! From now until May 31st, 2017, we are accepting donations and matching every dollar donated for this cause.
Please make your donations directly here or visit us in person:3633 W. Wendover Ave Greensboro, NC, 27407. We appreciate you!